As a recently licensed driver, you might find yourself a little anxious behind the wheel for their first few months of driving.
But just when you think you've finally gotten comfortable operating a vehicle and navigating the roads on your own, a major holiday rolls around and an entirely new set of roadway hazards looms before you: traffic jams, road rage, and minivans piled high with luggage. There's a reason airports are horrendously crowded on the days leading up to and after major holidays; all those people are trying to avoid the roads!
4 Things to Remember When Hitting the "Holiday Road" for the First Time
Plan ahead
Before you even turn the key, you need to plan your route. Prepare for a holiday road trip just as you would any other journey but with even more diligence about nipping potential travel issues in the bud before hand. There are a lot of navigation apps available that can help you plan ahead. Waze app is one of the possible options favored by many.
Fill-up early
Most major holidays in the United States are accompanied by a temporary hike in gas prices. Summer holidays like Memorial Day and Independence Day are notorious for long lines and high prices at the pump as drivers fill-up to make treks to the nation's coastlines. It's always a good idea to begin a holiday road trip with a full tank, even if you're only traveling to a neighboring town, just in case you are stuck in traffic or are required to a detour because of an accident. Head to the gas station several days before the upcoming holiday to avoid the hassle and save several cents per gallon.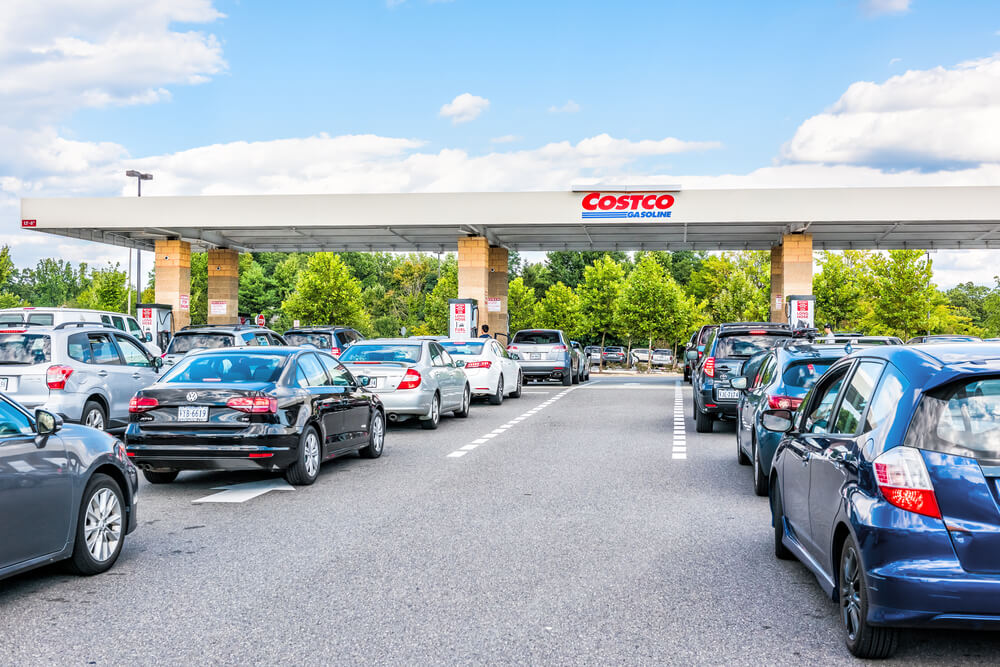 Costco gas stations are very popular due to lower prices for members, but you have to come early to avoid lines
Expect delays
Summer holidays, Thanksgiving, Christmas, and New Year's prompt drivers all over the country to drive across town or across the country to visit family and friends. Automobile volume can double or more on interstate highways. Even if you are lucky enough to avoid any accidents, volume and merging delays are almost guaranteed. The best way to approach hectic holiday traffic is to hit the road with the right attitude. Enjoy the seasonal scenery, listen to holiday music, and spread the spirit of the season by being a good Samaritan and letting another driver merge in front of you.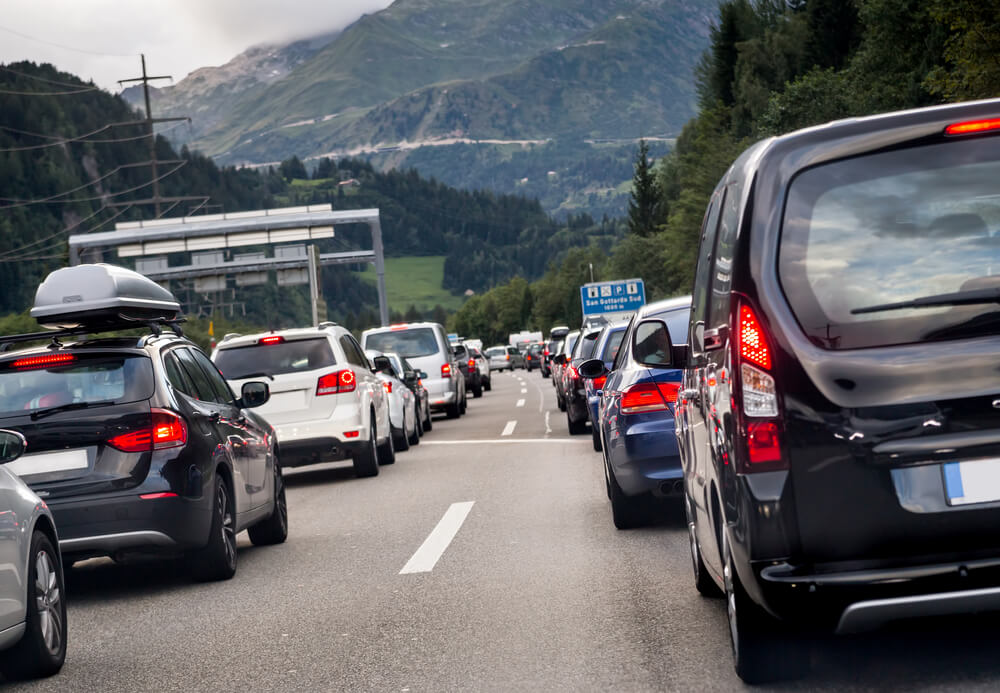 Audio books and TED talks can save you in a long traffic jam
Prepare for extreme weather
Most major holidays that significantly affect travel occur during the summer and winter. Extreme heat and extreme cold can become huge factors when traveling by car during the already strenuous holiday driving seasons. When traveling for the Fourth of July or Memorial Day, make sure you have a few bottles of drinking water in your vehicle in case of being stranded in the heat. A gallon of filtered water is also handy, too, in case your vehicle overheats. Get your air conditioning system serviced before making any lengthy trips to ensure that you and your passengers stay comfortable. Check the following video for more tips to protect your car during a heatwave:
When traveling by car during the winter holidays, many parts of the country may be blanketed in snow and ice. Keep a pair of sturdy boots, a weatherproof jacket, and a couple of warm blankets in your trunk in case you need to change a flat or get stranded because of extreme weather conditions. A few snacks are a good idea, too, especially if you do not keep an emergency kit in your car at all times. Remember to defrost and remove ice from both the front and back windshields and driver's and passenger's side windows before entering the roadway. Review winter driving safety tips before your holiday travel begins to ensure that you know how to handle driving on black ice and snow.
If the weather is ever so extreme that you feel uncomfortable operating a vehicle, stay at home! Even though you might miss Grandma's famous pie, your family and friends would much rather you stay safe than be involved in an accident.
Above all, don't let the stress of the holidays distract you from the task of driving.
[Via: Driving Tests]
Last Updated on December 7, 2018